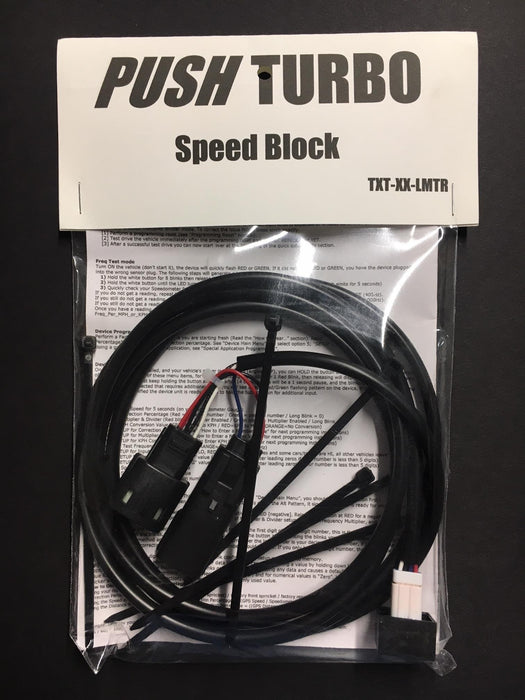 Push Turbo Speed Limit Programmer for Wildcat XX
This speed limit programmer is designed to allow the user to set a speed limit of their choosing. User may adjust the speed block down if they choose to limit the mph of the vehicle for safety reasons. User may also correct the speed reading for bigger or smaller tire sizes. Includes complete installation instructions. This product is 100% plug and play with minimal installation and setup time.

*This speed limit programmer locks out the speedometer on the Wildcat XX at 70mph. While the speedometer will read approximately 70mph, the vehicle will continue to accelerate beyond 70mph for competition use with proper training and safety equipment.
Fits:  Textron Off Road Wildcat XX models