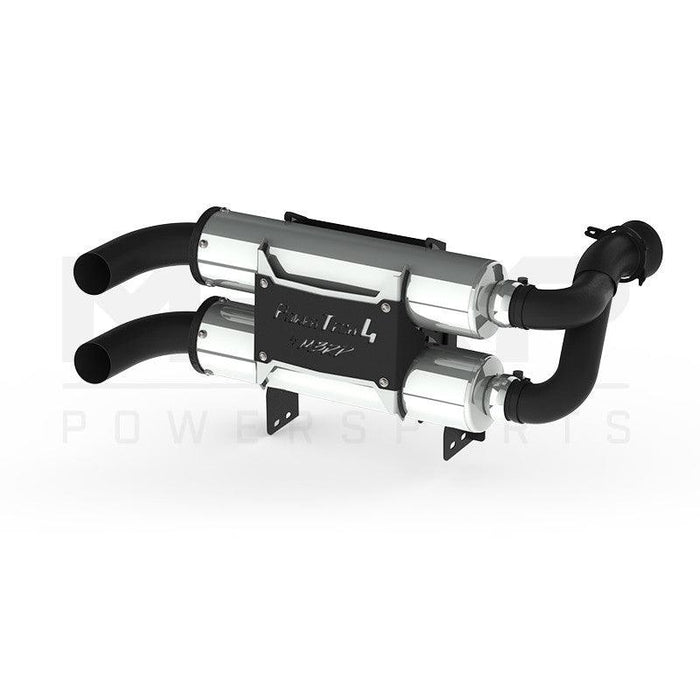 MBRP PowerTech4 Dual Slip-on Muffler for Can-Am Maverick X3
Built from heavy duty aluminized steel our Performance Series exhaust systems offer a value price without compromising on the quality built into every component. While the seams are a major point of rust through with some budget systems our fully sealed tubing adds years to your system. Constructed to the same specifications as our top of the line Pro Series MBRP backs this line with a 1 Year Warranty.

These systems are proven to work, guaranteed to fit and known for their dependability and reliability.
AT-9208PT
Fits:  2017-2022 Maverick X3