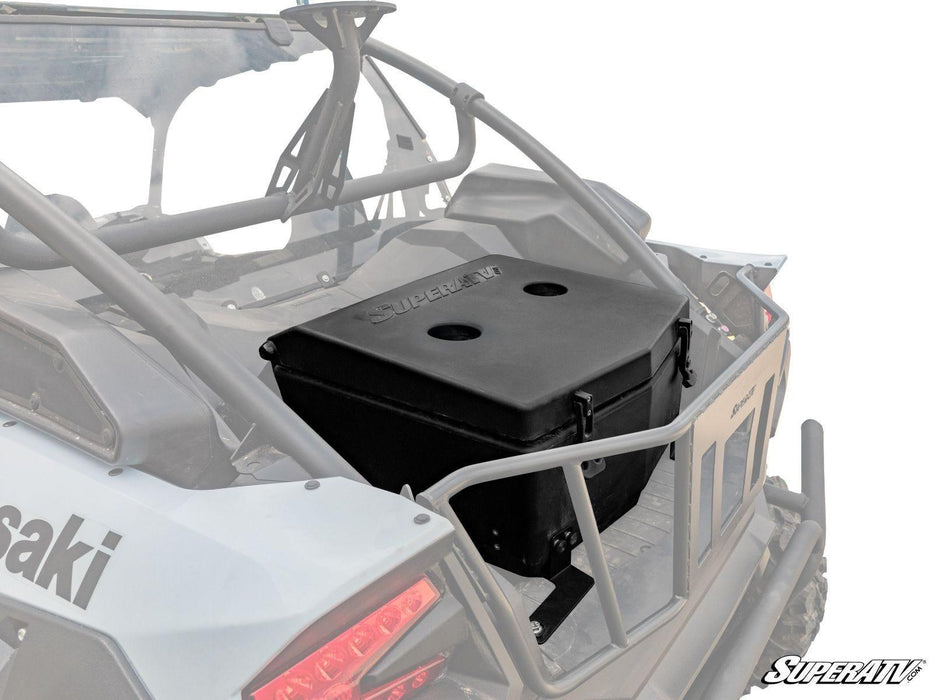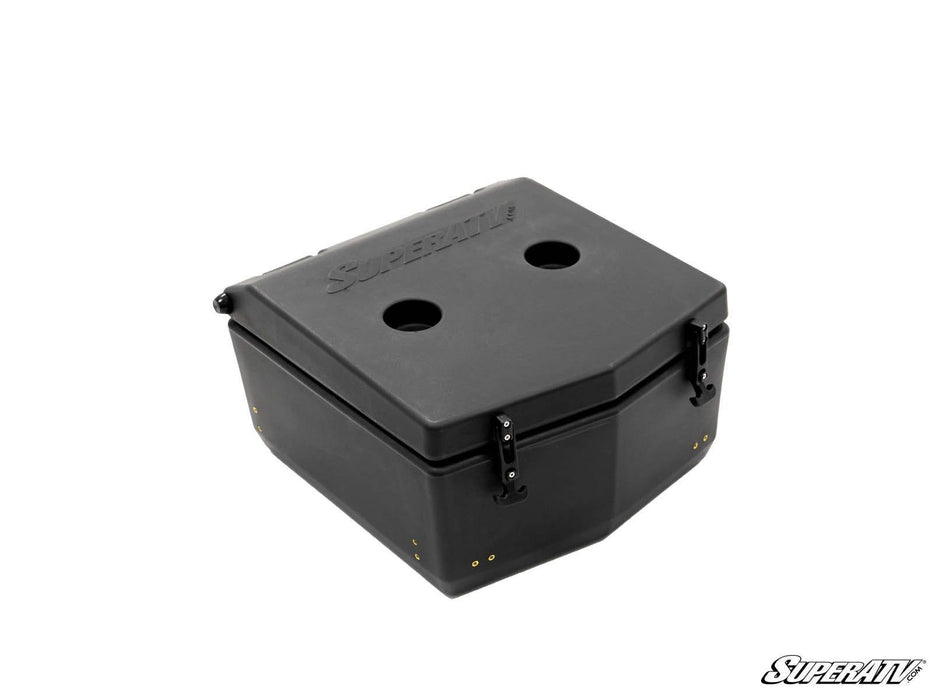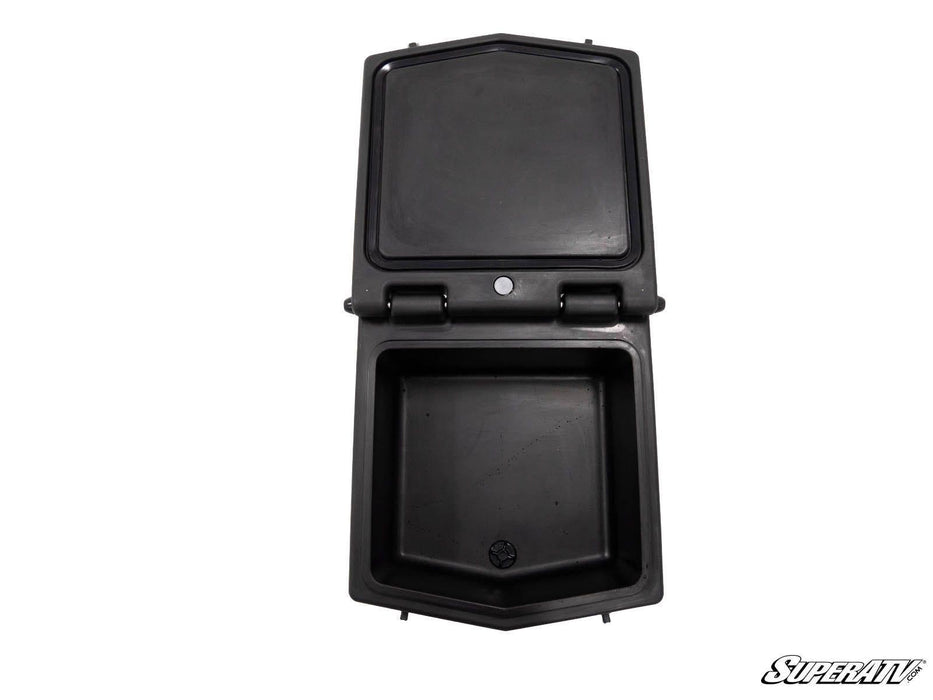 Kawasaki Teryx KRX 1000 Cooler / Cargo Box by Super ATV
FEATURES
Insulated to keep drinks cold
30-liter capacity
Rubber seal and heavy-duty latches keep out water, mud, and more
Two built-in cup holders on the lid
Built-in plug makes it easy to clean and drain
Outside dimensions (L x W x H): 22-3/8" x 20-7/8" x 12-1/2"
Inside dimensions (L x W x H): 15" x 16-7/8" x 7-3/8"
A Secure Storage Solution
Keep your gear dry and secure with SuperATV's Cooler/Cargo Box for the Kawasaki Teryx KRX 1000. This heavy-duty storage solution offers 30 liters of space to store your tools, spare parts, and more. Never again will you have to worry about your stuff flying out and littering the trail if you hit that bump a little too hard. And it's insulated, so you can fill it with ice and use it to keep your drinks nice and cold, even on those hot summer rides.

Durable Construction
We want this to be the last UTV cargo box you'll ever need to buy, so you better believe we built it to last. The heavy-duty construction makes this box totally weatherproof, so your snacks and clothes won't come out soggy. The rubber seal and steel latches keep debris from working its way inside. From top to bottom, you're getting a KRX 1000 storage box that won't let you down.

Convenient Features
The dual cup holders in the lid give you somewhere to set your drink while you're fueling up for adventure, and the built-in plug makes draining and cleaning easier than ever. Just unplug it to drain your ice or hit it with the hose, then you're all set to load it up for next time!
FITMENT
Kawasaki Teryx KRX 1000 : 2020+