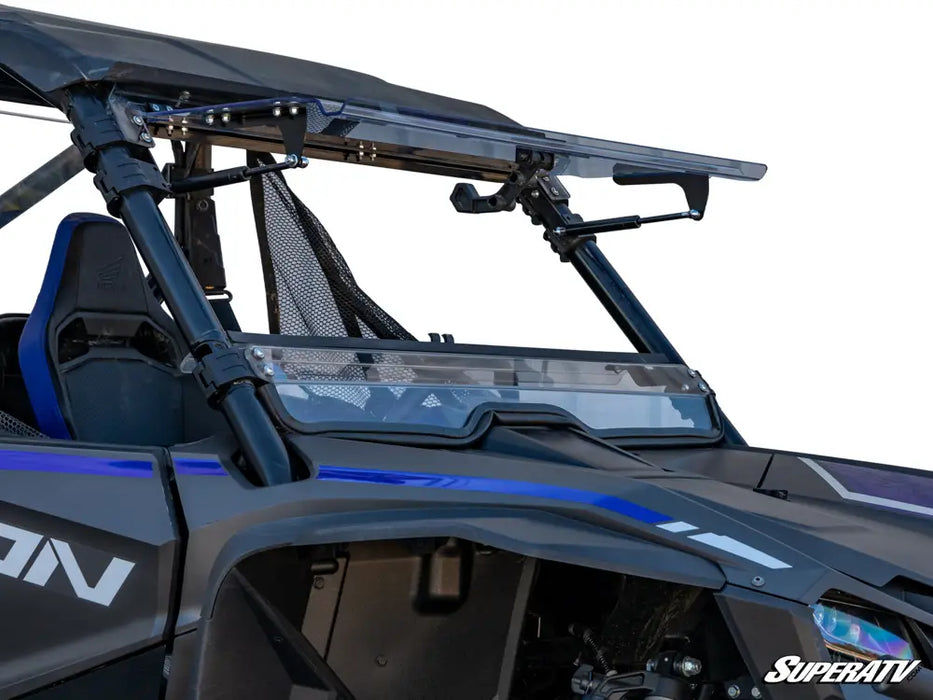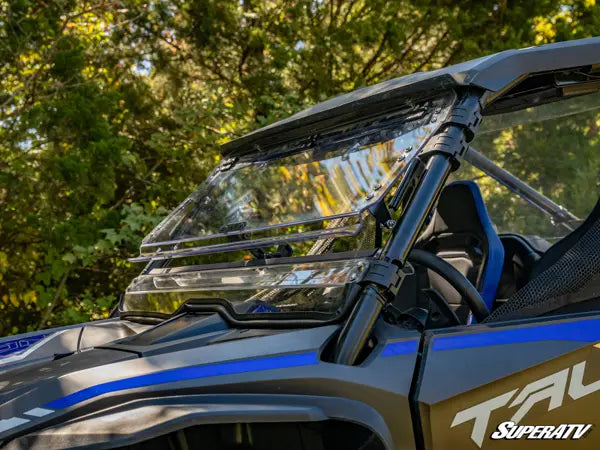 HONDA TALON 1000 SCRATCH RESISTANT FLIP WINDSHIELD
Ride Year Round

Hitting the trail in your Honda Talon doesn't have to mean compromising your comfort if the weather's bad. Get SuperATV's Scratch Resistant Flip Windshield and switch to the setting you need to match the weather. Hot out? Keep it fully open. Rainy? Keep it closed. Need just a little air? Vent it! Whatever nature throws at you and your Talon 1000, our windshield is ready for it.

The Perfect Ingredients
Every part of the windshield is designed to keep you comfortable. The full-length foam gasket and bulb seal ensure a tight seal all the way around—no air is getting in when you close this thing, and it won't slip or rattle. It comes preassembled so all you have to do is clamp it on, attach a few bolts, and you're ready to ride.
Fitment
Honda Talon 1000X : 2019-2022
Honda Talon 1000R : 2019-2022
Honda Talon 1000X-4 : 2020-2022